Review: Arrival
I mean to post this a few months ago after my third watch of the movie, but time got away from me, so I post it now. This movie usurped Interstellar's place as my favorite movie ever. Read below for my review. It is spoiler free.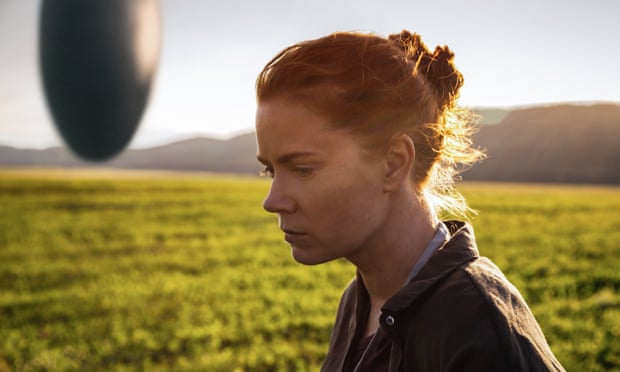 Amy Adams stars as Dr Louise Banks, a professor of comparative linguistics, in this science fiction thriller about aliens landing on earth. This movie first captured my attention in a trailer of Dr. Banks holding up a whiteboard with a word on it toward the aliens, and the idea of a linguist trying to learn an alien language fascinated me. Is this not what my characters face in my novels? How do you bridge that great cultural and communication divide with a species from another planet? How do you come to understand their language?
This poignant and beautiful movie tackles those questions head-on in a glorious manner. It slowly builds up the tension, the world, and the characters, and gives us a finish that is so beautifully rendered, that I was left breathless. All the pieces fell into place, all the little details that I had wondered about — all the glimpses of parts of Banks' life — all mattered. I honestly don't know how to continue the review without giving away some of the best moments of the movie, because I want folks to experience this gem for themselves.
The inspiration for Arrival is "Story of our Lives" by Ted Chiang, which is a novelette and is written in first person from Dr. Louise Banks perspective. The movie altered very little of the story, though it condenses some of the linguistic breakthroughs Banks has, but it is a faithful homage. Both the story and the movie tackle the complexity of linguistics and physics through beautiful imagery and succinct explanations that anyone could understand. The core of the story drives the characters toward discovery of the alien's true motivations, but at the same time, it's also a tale about humanity and the sorrows and joys we experience throughout life. No matter how different we may seem, there is still a commonality that we share, and Arrival does a splendid job revealing this truth.
Do I recommend this movie? Wholeheartedly.  I also highly recommend giving the novelette a read. Although they are the same story, each of their approaches dig deeper into a lush and vibrant world, full of possibility.